Jasper the Mule - Previews
Join Jasper the Mule and all his friends on adventures filled with lessons, laughter and fun! Appropriate for little buckaroos of any age.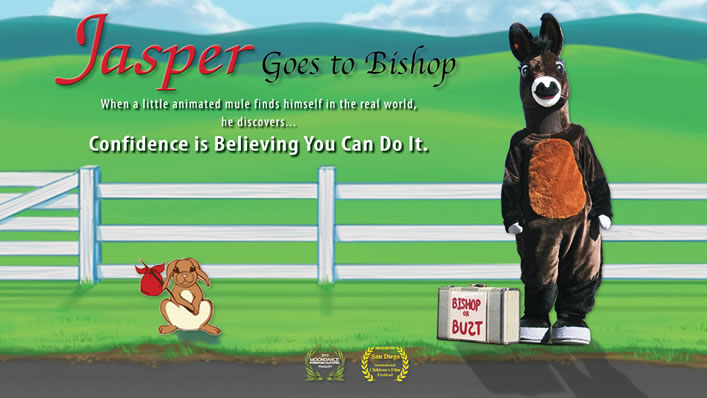 Animated character Jasper the Mule wants more than anything to compete at Bishop Mule Days in Bishop, California, but he doesn't think he's got what it takes. One morning, he discovers he's been magically transported into the real world, and he sets off for Bishop Mule Days. Along the way, Jasper meets some very funny and helpful people. He finally makes it to Bishop and meets beautiful champion competing mule, Peepers. When Peepers is injured, Jasper must take her place.
Will he find his courage and save the day? Find out in Jasper Goes to Bishop!